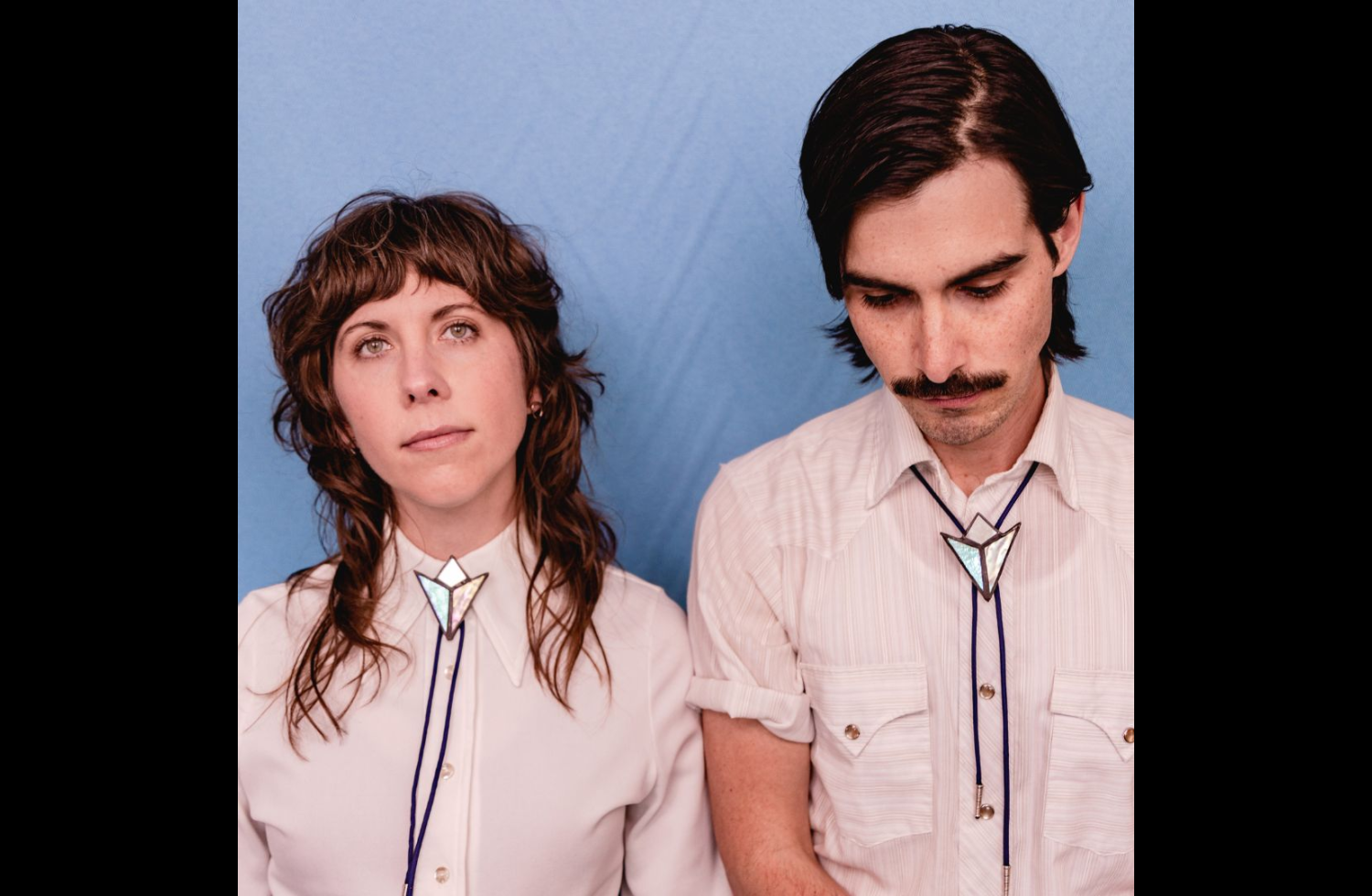 Blue Cactus x She Returns from War
December 1 @ 6:00 pm

-

9:00 pm

|

$10
GET TICKETS »
Blue Cactus x She Returns from War
Friday, 12.1.23
Charleston Pour House
Deck Stage
5pm doors /6pm show
$10 General Admission
Blue Cactus
Blue Cactus, the North Carolina duo of Steph Stewart and Mario Arnez, make Dream Country: a blend of grit, glitz, groove, and twang that evokes a celestial soundscape of mid-century heartbreak and harkens comparisons eclectic and iconic as Bobbie Gentry, Fleetwood Mac, and David Bowie.
Their sophomore album, Stranger Again, released in 2021 on Sleepy Cat Records, nabbed enthusiastic attention from tastemakers including No Depression, American Songwriter, FLOOD Magazine, Talkhouse, and INDY Week among others. Following their critically-acclaimed 2017 debut and a string of singles in 2020, Stranger Again saw the band taking their sound to an ambitious new plane, where country-rock and light psychedelia mingle, vocals soaring over twangy slide guitars and propulsive basslines.
The North Carolina duo have performed at several beloved festivals including Nelsonville, Red Wing Roots, Muddy Roots and Hopscotch and shared the stage as support for an array of artists from The War & Treaty, Sarah Shook & the Disarmers, and Lilly Hiatt to Town Mountain and Junior Brown among others.
​Between the comfort of classic country and the glamour of 70s rock, Blue Cactus resuscitates a fleeting style of honest-to-goodness country music considered valueless to a "new" country music where songwriting is officiated by financial analysts and teams of marketing plutocrats instead of woebegone troubadours. With a high lonesome twang, an Emmylou-like southern drawl, and blistering guitar techniques, Blue Cactus exercises the honky-tonk muscles to firmly bear the flag for a new generation of country music.
She Returns From War
Hailing from the historically rich city of Charleston, South Carolina, americana music artist Hunter Park is defining what it means to not only live in the modern south, but to be a trans woman and artist within this landscape. Combining folk-infused vocal melodies and evocative lyrics that capture the unfiltered human experience, She Returns From War is taking her seat in the Americana music world with grace, strength, and passion. –And her journey has been a wild one. Since founding the project in 2014, She Returns From War has released many singles, including her second full-length album, Mirrored Moon Dance Hall in 2018. The 11-track release dives into the themes of love, loss, and self-exploration. Now, in 2023, the project shows no signs of slowing down. From opening for Bernie Sanders at his presidential rally in Charleston, to performing at national festivals like Stagecoach and High Water Festival and with artists such as Pat Benatar, Band of Horses, and Nikki Lane, She Returns From War is sharing with the world what the modern south should look and feel like: inclusive, compassionate, unfiltered, and loving.
* Show is for all ages. Attendees under 18 must be accompanied by a parent. Attendees under 21 will be subject to a $5 surcharge. The surcharge must be paid in cash at the door on the day of the event.