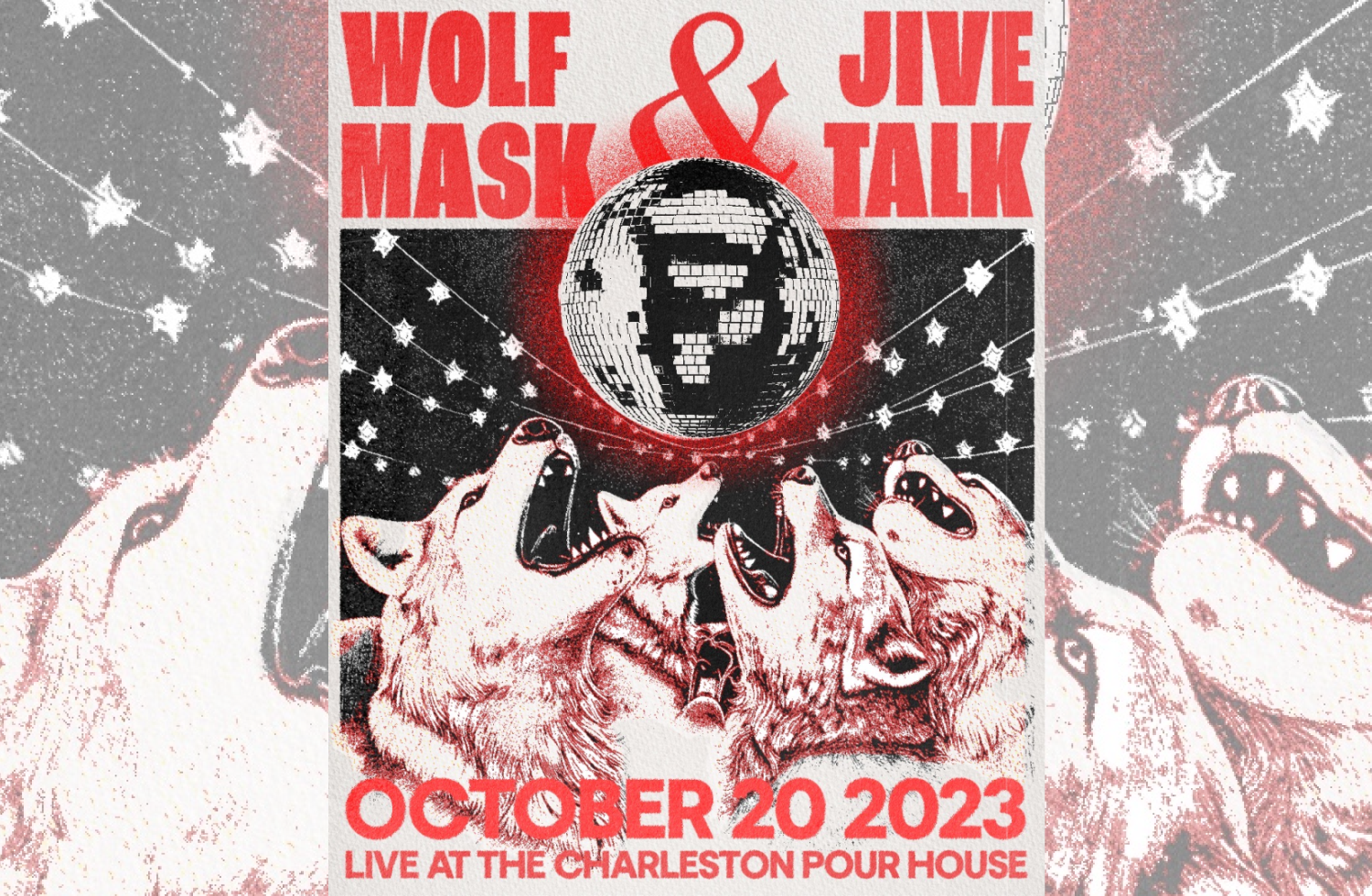 Wolf Mask x Jive Talk
October 20 @ 9:30 pm

-

1:30 am

|

$12 – $15
GET TICKETS »
Wolf Mask x Jive Talk
Friday, 10.20.23
Charleston Pour House
Main Stage
8:30 doors /9:30 show
$12 advance / $15 day of show
Wolf Mask
The wheels of history are forever turning. Humanity changes, civilizations rise and fall, but always in the deepest and darkest corners of knowledge and history the Wolf Mask resides. Be it entity or artifact, it runs deep in the weaving of the world, as minstrel or warlord, scoundrel or prophet. It is the fountain of youth, the helmet of awe, the sword of Peleus, Excalibur. The Mask brings great power and prosperity as well as destruction. It is the balance of the universe, often experienced but rarely observed. Today it fuels the jams of 4 bros hailing from the land known as Charleston, SC. Together they are known as Wolf Mask.
Jive Talk
Hailed as "retro nerd-core supreme mother f*ckers", Nashville based Jive Talk is an experience not to be missed. Their musical stylings conjure moments of Arcade Fire, The National, Tears For Fears, & The Killers, while their live performance has been equated, "the Bee Gees as directed by Kubrick".
Their noise caught the eye of Rolling Stone magazine, where they were featured in the article "The Future of Music 2023". RS writes, "Nashville is synonymous with country music, but a new wave of pop is having its moment…avant-guard synth-rock band Jive Talk represent a once-overlooked segment of Music City."
The band has been feeding fans a steady diet of new music in 2023, leading up to the release of their 3rd EP, The Business, to be released this fall. Their latest single, Trashcan Heart, earned placements on Spotify's Fresh Finds, Fresh Finds Indie, and Apple Music's New Alternative. The band will continue their all gas, no brakes mentality and hurtle forward into the void – they encourage all to join in and hang on.