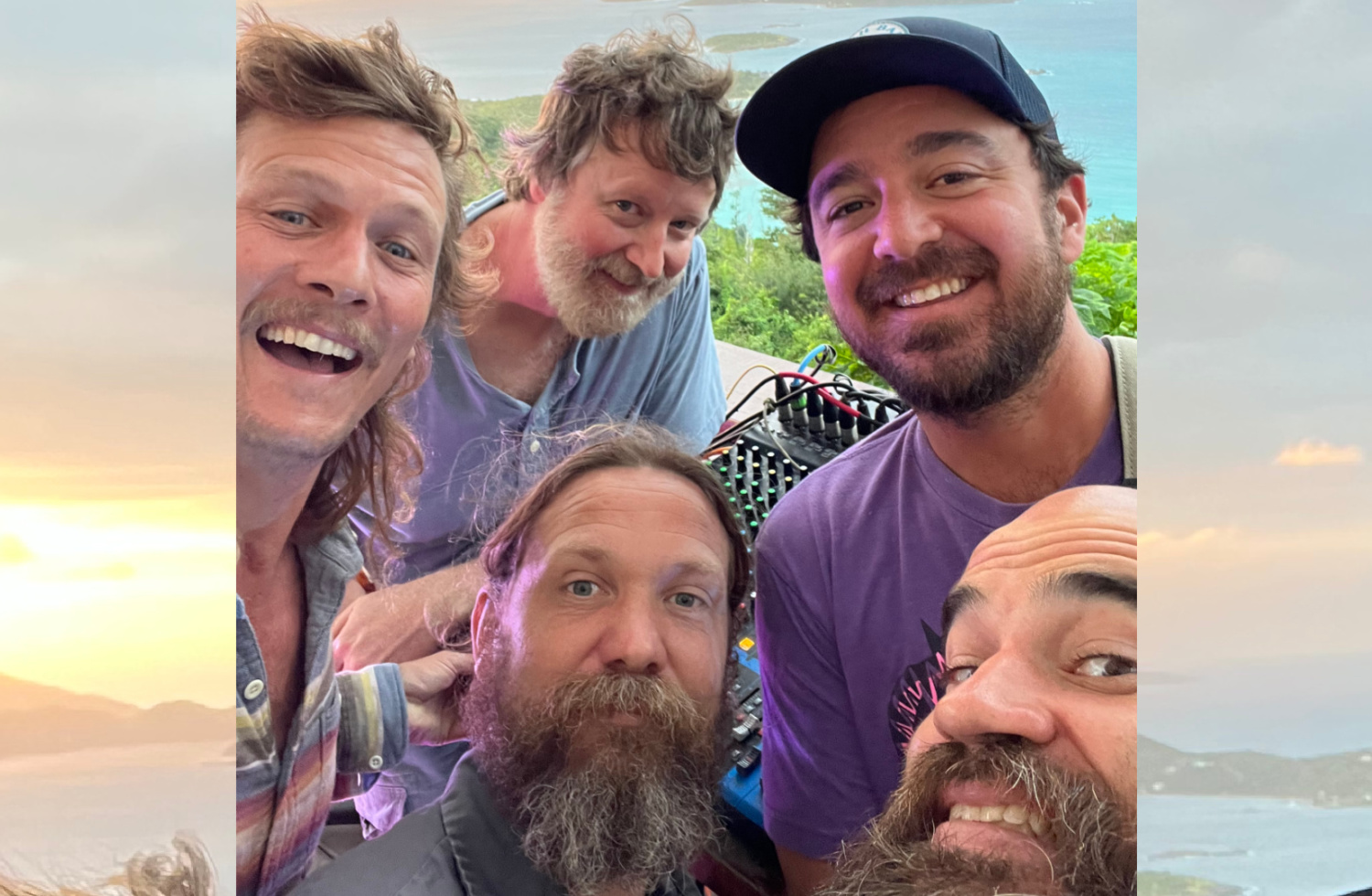 Sol Driven Train
October 6 @ 6:00 pm

-

9:00 pm

|

$20 – $25
GET TICKETS »
Sol Driven Train
w/ special guests Dj Moe Beans & Sxvxnt
Friday , October 6th 2023
Charleston Pour House
Deck Stage
Doors: 5pm / Show: 6pm
2 sets
Tickets: $20 advance / $25 Day of Show
Sol Driven Train
Sol Driven Train's music weaves through genres like images in a Tom Robbins paragraph. The band's playful sonic schizophrenia absorbs songwriting influences like John Prine and Paul Simon, Afro-caribbean rhythmic explorations, and funky New Orleans-style brass into earnest songs of life, love, loss, and long johns. The versatile 5-piece band, based in Charleston, SC, features rotating lead vocalists, and multi-instrumental talent spread across horns, strings, keyboards, and percussion. Combining rich varieties of American pop and folk music into their own brass-kickin' roots rock sound, Sol Driven Train has carved out a unique musical identity within the Jam and Americana music scene.
Sol Driven Train's sound has helped shape their hometown's musical identity for more than a decade. It's soulful and rich like Charleston's food, approachable like its people, rooted in history like its architecture, and as diverse as you'd expect from a city that, for instance, has a Prius-driving Democrat for a mayor in one of the country's reddest states. During the spring of 2000, a close circle of friends began gathering in college apartments downtown Charleston to create sound and share in the fun and cathartic joy of music. Through the course of nearly 18 years and over 1,500 live shows, this same spirit still guides Sol Driven Train through the rocky road of the music industry. The venues have grown from bedrooms to festival stages, the amps have gotten louder, the lineup has evolved, and the crowds have multiplied, but the sense of brotherhood, mutual support, and creative independence within the band has strengthened. Along the way, the band has performed alongside their musical heroes, sharing stages with greats such as Bruce Hornsby, Levon Helm, Michael Franti, and Blues Traveler.
The band believes strongly in giving back to their community, and takes time each year to perform for children and donate their services to help local health, education, and environmental charity organizations. Through hard work and a commitment to live performance, the band's reputation and collective musical ability has grown with every season.
Named "2011 Rock Band of the Year" "2012 Jam Band of the Year" and "2013 World/Groove/Reggae Band of the Year" by the Charleston City Paper, and "On the Verge" by Relix Magazine in January 2012, Sol Driven Train is an independent band breaking into the national spotlight. Thirteen independent releases including two critically-acclaimed albums for children, a live concert DVD, a live album, eight full-length studio albums, and 2013's popular "Watermelon" EP document the band's winding musical development.
2016 saw the release of Sol Driven Train's "Sunday", the band's first album to feature bassist Matty Thompson and pianist Ross Bogan. Drawing influence from years of experience on the road and their surrogate home in the US Virgin Islands, "Sunday" is Sol Driven Train's most comprehensive album to date.
2018 will mark the band's 9th US Virgin Islands Tour in addition to the completion of their ninth full-length album. The band continues to tour the United States while making more time to spend with family and good friends.
* Show is all ages. Attendees under 18 must be accompanied by a parent & will be subject to a $5 surcharge. The surcharge must be paid in cash at the door on the day of the event.