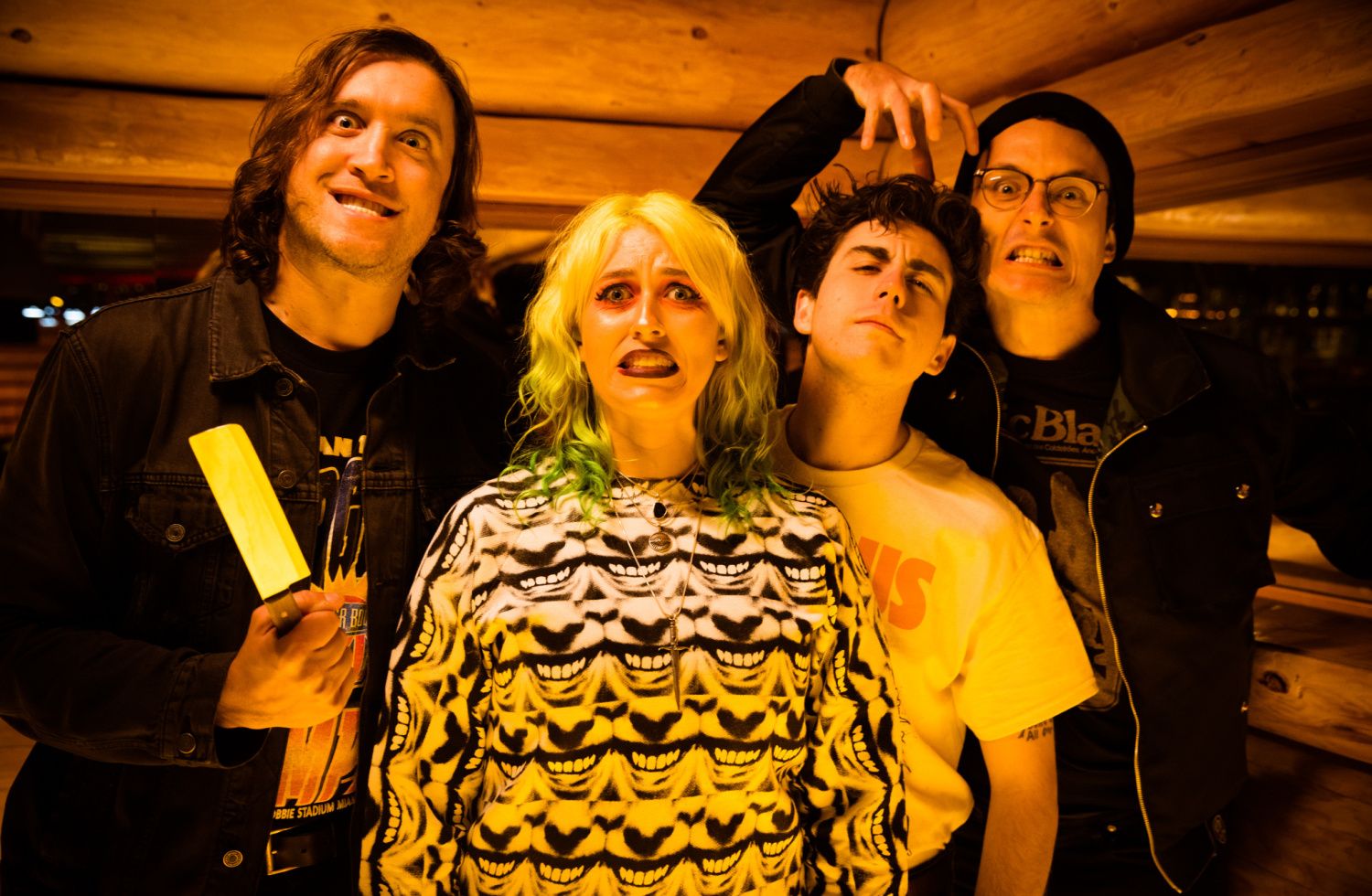 Frankie and the Witch Fingers
September 23 @ 9:00 pm

-

1:30 am

|

$17 – $20
GET TICKETS »
Frankie and the Witch Fingers
w/ Wine Lips
Saturday, 9.23.23
Charleston Pour House
Main Stage
8pm doors /9pm show
$17 advance /$20 day of show
Frankie and The Witch Fingers
Over the course of five years and five LP's, L.A. veterans, Frankie and the Witch Fingers, have been mutating and perfecting their high-powered rock n' roll sound. After savagely touring the USA and Europe, this four-headed beast has shown no signs of relenting—appearing like summoned daemons and dosing crowds with cerebral party fuel.
The main attraction of Frankie and the Witch Fingers is their explosive performance. With their rowdy and visceral approach to live shows, each member brings their own devilry to induce an experience of bacchanal proportions.
Using absurd lyrical imagery—soaked in hallucination, paranoia, and lust—the band's M.O. strikes into dark yet playful territory. This sense of radical duality is astir at every turn, in every time signature change. Airy vocal harmonies over heavily-serrated riffs. Low-key shamanic roots under vivid high-strangeness. Rambling stretches and punctuated licks. Cutting heads and kissing lips. All this revealing a stereophonic schizophrenia that has flowed throughout their body of work: an ebb & flow of flowery-poppy horror.
The band's latest incarnation is primed to break new sonic ground, edging into the funky and preternatural. Just when you think the trip couldn't get any weirder, Frankie and the Witch Fingers cranks up the dial, shatters the mundane, and summons new visions.
Wine Lips
Toronto based garage punk psych rockers, Wine Lips hit the stage for the first time in the fall of 2015. Initially a part time project between songwriter/guitar player, Cam Hilborn and drummer Aurora Evans, the band began playing clubs in Toronto, stretching organically to surrounding Ontario cities, and then Quebec. Wine Lips released their self-titled debut LP on indie label Fried Records in 2017 and set out on their first 5-province tour east to Halifax, and haven't looked back since. After an appearance in Quebec City, the band was approached with regard to touring overseas. That chance meeting resulted in an April 2018 tour of Hong Kong and China, where they were received by enthusiastic audiences.
Never letting the dust settle, the band released their follow up LP "Stressor" in March 2019 and toured North America relentlessly until early 2020. The release of Stressor along with endless tour dates earned the band a new following and saw some of the albums tracks featured on television and Netflix.
The band spent most of their free time in 2020 writing and recording their third full length record "Mushroom Death Sex Bummer Party" at The Sugar Shack in London, Ontario with Simon Larochette.
"The record is crazy, I really spent a lot of time getting the songs to sound the way I was hearing it in my head. I think this is the best stuff we've recorded and I couldn't be happier with the end result!" – Cam
Wine Lips consists of Cam Hilborn on Guitar and Vocals with Aurora Evans on Drums and Charlie Weare on Bass.
"Fuzzy, loud and fast, Wine Lips are a garage/ punk/ psychedelic band whose music feels like a shot of adrenaline to the heart. A no holds barred kind of rock n roll that'll make you want to buy a motorcycle, just to crash it." – Sled Island
* Show is 21+. Attendees under 21 must be accompanied by a parent & will be subject to a $5 surcharge. The surcharge must be paid in cash at the door on the day of the event.