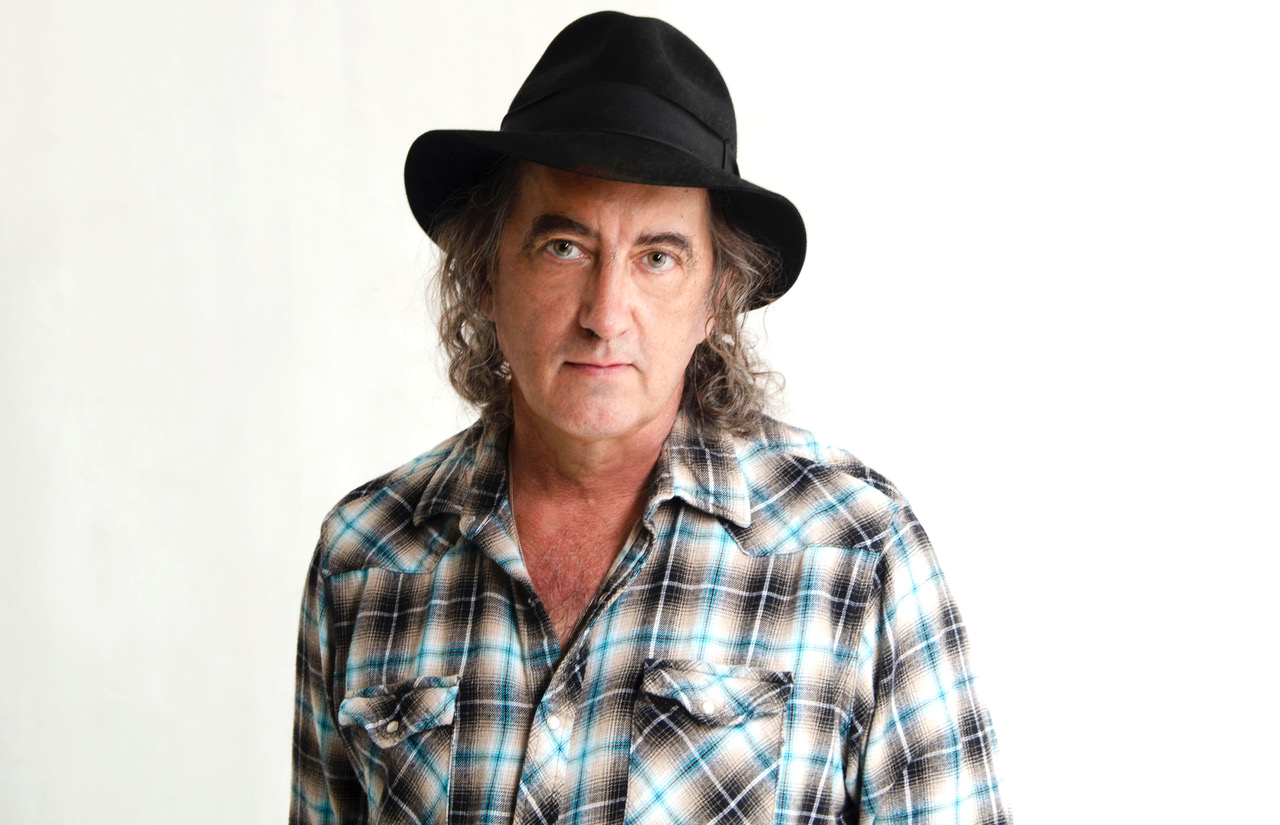 James McMurtry
April 30 @ 8:30 pm

-

1:30 am

|

$20 – $25
GET TICKETS »
James McMurtry
w/ BettySoo
Sunday 4.30.23
Charleston Pour House
Main Stage
7:30 doors /8:30 show
$20 advance /$25 day of show
James McMurtry
"The simple fact is that James McMurtry may bethe truest, fiercest songwriter of his generation…"Stephen King | Entertainment Weekly
JAMES McMURTRY RELEASES COMPLICATED GAME,HIS FIRST STUDIO ALBUM IN SIX YEARS
"Back before Napster and Spotify, we toured to promote record sales.Now we make records to promote tour dates."
AUSTIN, Texas: James McMurtry spins stories with a poet's pen ("Long Island Sound")and a painter's precision ("She Loves Me"). Proof: The acclaimed songwriter's newComplicated Game. McMurtry's first collection in six years spotlights a craftsman inabsolutely peak form as he turns from political toward personal ("These Things I'veCome to Know," "You Got to Me"). "The lyrical theme is mostly about relationships,"McMurtry says. "It's also a little about the big old world verses the poor little farmer orfisherman. I never make a conscious decision about what to write about."
Complicated Game delivers McMurtry's trademark story songs time and again ("CopperCanteen," "Deaver's Crossing"), but the record brings a new (and certainly no lessenergetic) sonic approach. Simply put: McMurtry brings forth a another new masterpiece."
How'm I Gonna Find You Now," the record's lead single boasts buoyant banjos anddriving drums endlessly energetic. Whiplash vocals further frenzy the beat. "I've got acup of black coffee so I don't get lazy/I've got a rattle in the dashboard driving me crazy,"McMurtry effectively raps. "If I hit it with my fist, it'll quit for a little while/Gonna have tostop to smoke in another mile/Headed into town gonna meet you at the mercantile/Takeyou to the Sonic get you grinning like a crocodile."
Such vibrant vignettes consistently turn heads. They have for a quarter century now.Clearly, he's only improving with time. "James McMurtry is one of my very few favoritesongwriters on Earth and these days he's working at the top of his game," saysAmericana all-star Jason Isbell. "He has that rare gift of being able to make a listenerlaugh out loud at one line and choke up at the next. I don't think anybody writes betterlyrics." "James writes like he's lived a lifetime," echoes iconic roots rocker JohnMellencamp. Yes. Spin "South Dakota." You'll hear.
Further evidence: McMurtry's Just Us Kids (2008) and Childish Things (2005). Theformer earned his highest Billboard 200 chart position in nearly two decades andnotched Americana Music Award nominations. Meanwhile, Childish Things scoredendless critical praise and spent six full weeks topping the Americana Music Radio chartin 2005 and 2006. In 2006, Childish Things won the Americana Music Association'sAlbum of the Year and "We Can't Make It Here" was named the rapidly risingorganization's Song of the Year.
Of course, Complicated Game doubles down on literate storytelling longtimeenthusiasts expect. Recall high watermarks past: "Childish Things," "Choctaw Bingo,""Peter Pan," "Levelland," and "Out Here in the Middle" only begin the list. (Yes, RobertEarl Keen covered those last two, "Levelland" remaining a live staple.) Just Us Kidsalone includes fan favorites "Hurricane Party," "Ruby and Carlos" and "You'd aThought." High watermarks deliver equal measures depth and breadth and piercehearts with sharp sociopolitical commentary ("Fireline Road").
More history: McMurtry critically lauded first album Too Long in the Wasteland (1989)was produced by John Mellencamp and marked the beginning of a series of acclaimedprojects for Columbia and Sugar Hill Records. In 1996, McMurtry received a Grammynomination for Long Form Music Video for Where'd You Hide the Body. Additionally, ItHad to Happen (1997) received the American Indie Award for Best Americana Album.
In 2004, McMurtry released the universally lauded Live in Aught-Three on CompadreRecords. The following year, Childish Things notched arguably his most critical praise,spending six weeks at No. 1 on the Americana Music Radio Chart in 2005 and 2006. InSeptember 2006, Childish Things and "We Can't Make It Here" won the AmericanaMusic Awards for Album and Song of the Year, respectively. McMurtry received moreAmericana Music Award nominations for 2008's Just Us Kids. This album marked hishighest Billboard 200 chart position in more than nearly two decades.
In 2009, Live in Europe was released, capturing the McMurtry band's first European tourand extraordinary live set. Along with seasoned band members Ronnie Johnson, DarenHess, and Tim Holt, the disc features special guests Ian McLagan (The Faces) and JonDee Graham (True Believers, Skunks). Also, for the first time ever, video of the JamesMcMurtry Band's live performance is available on the included DVD.
The poignant lyrics of his immense catalog still ring true today. In 2011, "We Can't MakeIt Here" was cited among The Nation's "Best Protest Songs Ever." "'We Can't Make ItHere,'" Bob Lefsetz wrote, "has stood the test of time because of its unmitigated truth."
McMurtry tours year round and consistently throws down unparalleled powerhouseperformances. The Washington Post notes: "Much attention is paid to James McMurtry'slyrics and rightfully so: He creates a novel's worth of emotion and experience in fourminutes of blisteringly stark couplets. What gets overlooked, however, is that he's anaccomplished rock guitar player … serious stuff, imparted by a singularly serious band."
BettySoo
It's the voice that gets you first.
"BettySoo may well have the most gorgeous voice in Texas …if not in all contemporary folk – its purity and strength can be downright devastating." – ACOUSTIC GUITAR
BettySoo's vocal prowess is a thing of wonder. A world-class instrument of deft phrasing and purity, a voice that knows when to hold back and when to dive in. At her own live shows, taking a verse onstage with friends or singing harmonies in sessions with Austin's finest, BettySoo sings with consummate loveliness and self-assurance. A voice that knows the roots of American music inside and out; coming from a most unexpected place – a diminutive Korean-American with a deceptively girl-next-door demeanor.
Then the performance reels you in.
"Truly remarkable. BettySoo's sharp, often self-deprecating humor skillfully wove the songs together. Her clear, evocative voice and poignant lyrics recall Patty Griffin and Joni Mitchell, and did I mention she's a hell of a guitar player?"
– NO DEPRESSION, live concert review
Touring the unforgiving circuit of listening rooms, clubs and festivals, BettySoo has mastered the art of performance. A funny anecdote sets up a song of heartbreak and need; a witty rejoinder belies the dark truths that underpin much of her work.
And that's when you notice the songs.
"BettySoo's 'How To Live Alone' is one of the best songs written in Austin during my final decade here."
– PETER BLACKSTOCK
"Beautiful, heart-wrenching songwriting that is also edgy and unwavering."
– KUT, Austin
"Exceptionally well written and arranged songs with a confidence that speaks volumes."
– AUSTIN AMERICAN-STATESMAN
They call it the live music capital of the world. Austin, Texas, is a city where the musical bar is set high. Since exploding on the Austin scene a decade ago, BettySoo has carved out an enviable niche among the very best the city has to offer.